About Me
Prof. Prasad D. Khandekar, is a Professor of Electronics and Communication Engineering having 23 years of Teaching Experience and 5 years of Industry Experience. He is a well known name in Engineering Education for his leadership skills and for his efforts in improving industry readiness of engineering graduates.


Presently, he is a Dean of Faculty of Engineering and Technology, and member of Board of Management at MIT World Peace University, Pune. He has also worked as Director Admissions and Director Industry Partnesrships. He was a core team member in transformation of MIT institutes on Kothrud Pune campus into Dr Vishwanath Karad MIT World Peace University, Pune.

He is regularly invited for expressing his views on Indian Higher Education scenario at conferences organized by various Chambers of Commerce, World Education Summit, Print and Electronic media. He was inviited to ABET Symposium 2016 in Florida, USA to present his model of preparing industry ready engineering graduates. He has travelled to France, USA, Austria, Malaysia, Thailand, Sri Lanka, Singapore, Dubai, HongKong and Japan for academic and research partnerships.
His statement "Universities have to be ready to compete with third party aggregators who will change the way Universities are functioning now" is being seriously discussed and debated in the higher education circle of India.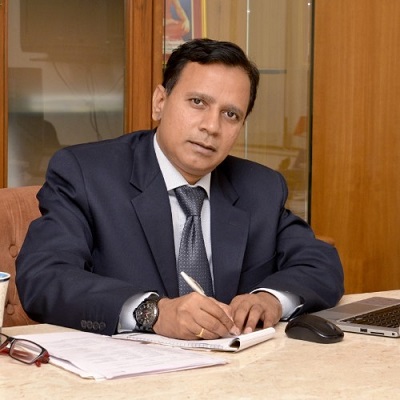 Academic Leader with proven track record of building teams that deliver academic excellence.
Engineering education has seen a sea change in its Teaching- Learning model. It has transformed as ubiquitous now, i.e. anytime, anywhere, anyhow.... Prasad Khandekar Dean-Engineering and Technology &
Professor of ECE Engineering.,
MIT World Peace University Pune, INDIA.
Facts
28
Plus years of Experience
110
Plus UG & PG Projects
33
Plus Trainings organized
5100
Plus Students Taught
Professional Societies Engagements
Prof. Prasad Khandekar is a member of following professional societies. Lets have a glance at them.
Institution of Engineers, India (IEI)
Fellow
From 2020
The Institution of Engineers (India) [IEI] is a statutory body to promote and advance the engineering and technology, established in 1920 and incorporated by Royal Charter in 1935.
It is the largest multi-disciplinary professional body of engineers encompassing 15 (fifteen) engineering disciplines with a Corporate membership of over 2 lakhs, and serving the nation for more than 9 decades. The IEI has its headquarters located in Kolkata with national presence through more than hundred Centres and several Overseas Chapters, Foras and Organ.
Institute of Electrical and Electronics Engineers (IEEE )
Senior Member
2009 - till date
IEEE is the world's largest technical professional organization dedicated to advancing technology for the benefit of humanity. IEEE and its members inspire a global community through its highly cited publications, conferences, technology standards, and professional and educational activities.
IEEE Branch Counselor for three years, Convener of National Technical Event "PERCEPTION" organized by IEEE student branch VIIT, Mentor for IEEE Awareness Program to promote technology in rural schools
Virtual Reality and Augmented Reality (VRAR) Association, Pune Chapter
Advisor
2019 - till date
The VR/AR Association (VRAR) is an international organization designed to foster collaboration between innovative companies and brands in the VR and AR ecosystem that accelerates growth, fosters research and education, helps develop industry standards, connects member organizations and promotes the services of member companies.
The Indian Society for Technical Education (ISTE)
Life Member
2003 - till date
The Indian Society for Technical Education (ISTE) is the leading National Professional non-profit making Society for the Technical Education System in our country with the motto of Career Development of Teachers and Personality Development of Students and overall development of our Technical Education System.
As a part of engagements, I have attended several ISTE organized faculty development programs
International Association of Engineers (IAENG,Hong Kong)
Member
2009 - till date
The International Association of Engineers (IAENG) is a non-profit international association for engineers and computer scientists. IAENG was founded by a group of engineers and computer scientists in 1968, originally as a private club network for its founding members.
The Institution of Engineering and Technology (IET)
Member
2018 - till date
The Institution of Engineering and Technology (IET) is a multidisciplinary professional engineering institution. The IET was formed in 2006 from two separate institutions: the Institution of Electrical Engineers (IEE), dating back to 1871, and the Institution of Incorporated Engineers (IIE) dating back to 1884.
This is a new professional society I have joined in year 2018. I have attended IET sponsored FDPS. Also participated in professional meets and seminars of IET Pune LN.
Testimonials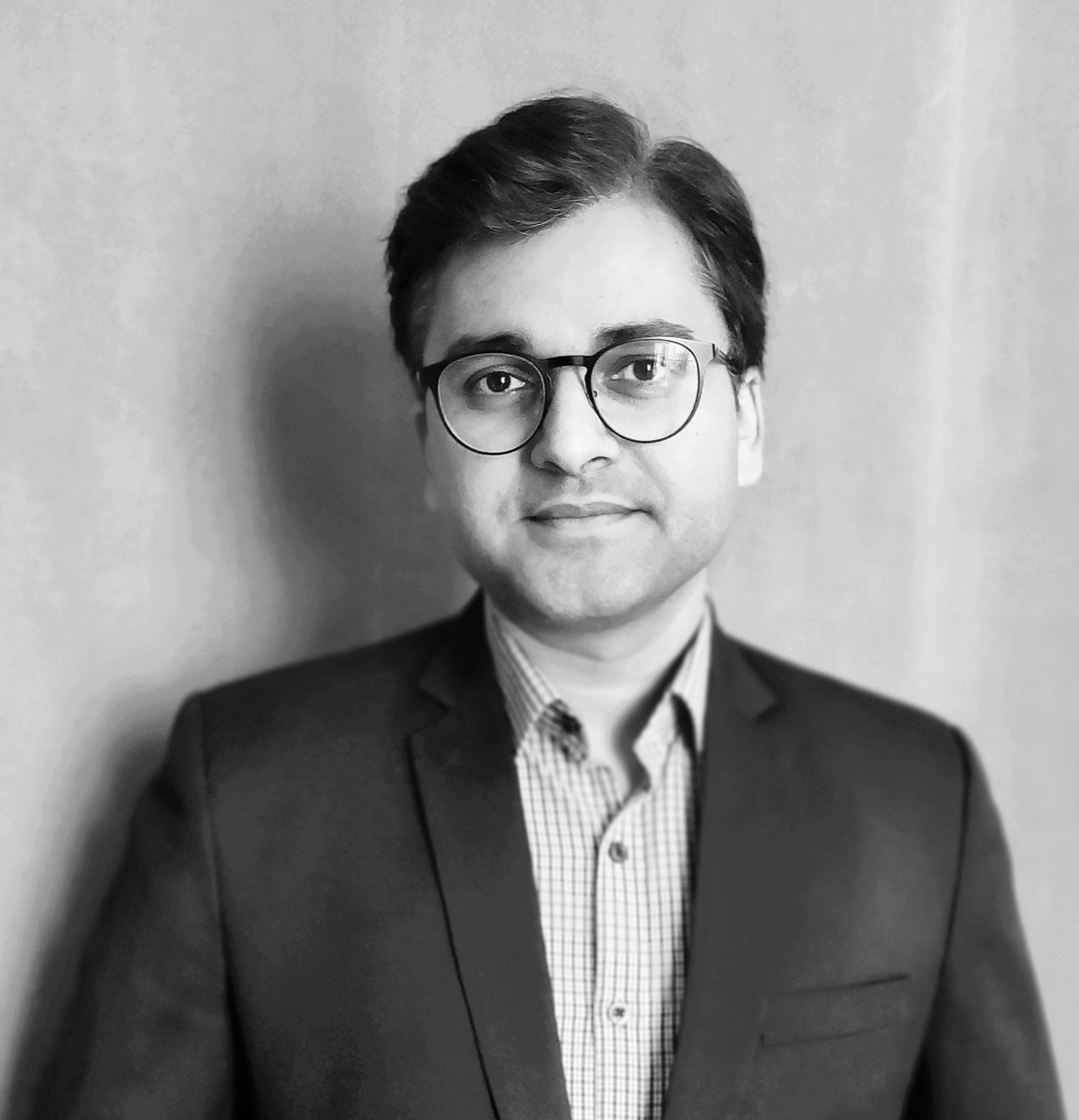 Impressed by his in-depth knowledge and skills to make you visualise electrons and protons, right from first year I became his fan and accepted him as my guru. He inspired and motivated me to push my limits and go beyond. Mr. Biren Shah Project Manager, Payment Systems
Founder President, INFRA - India France Association
I was lucky to become student of Khandekar Sir in 2003-04 as I moved from Gujarat to Venutai Polytechnic, Sinhgad Institutes, Pune to pursue Diploma course in E&TC. After completing my Diploma and Bachelor's from Pune, I worked in Chennai and Delhi. Later I came to Paris to pursue International Masters and today I am working as Project Manager, Payment Systems at French IT company in Paris. I am also attached to field of Education and try to develop and work on projects related to India and Education. During all these years I have always stayed in touch with Khanderkar Sir and have seen him setting examples for students and academicians to push limits and go beyond. He is a man with vision. He is very supportive, extremely focused and very sincere to his work, institution and profession.
A leader with strong ability for multitasking and commitment to manage his team, he has aided in escalating the MIT Institutions to an MIT World Peace University. Mr. Saurabh Shah Advisor, MIT-WPU & CEO
Universal Business & Corporate Services Centre
Dr. Prasad Khandekar is a dedicated intellectual who is passionate about his work and currently serves as the Dean of Faculty of Engineering and Technology in MIT World Peace University. He has exemplary domain expertise and a collaborative approach. He believes in going global in terms of education and that, the knowledge cannot be localized and has to travel beyond landmasses and a resultant collaboration for mutual growth is the only solution to modern learning. He is full of humility and enjoys every aspect of the process involved in achieving a purpose. Apart from various academic, industrial achievements, and contribution in the arena of Intellectual property, Dr. Khandekar is an athlete in his leisure time and admires art, a person so compassionate and considerate, not only he is a wonderful warm hearted human being, but a great companion as well.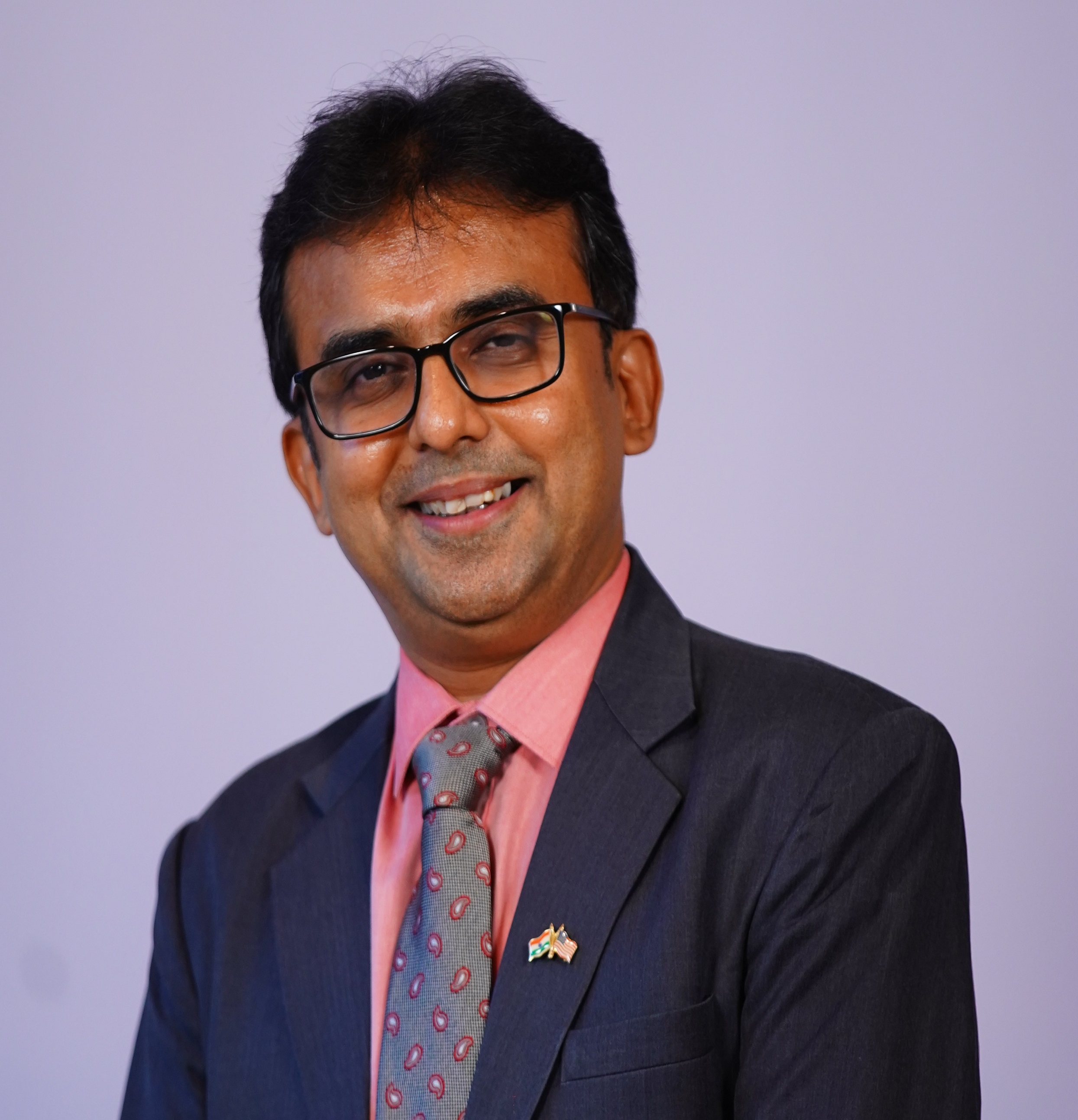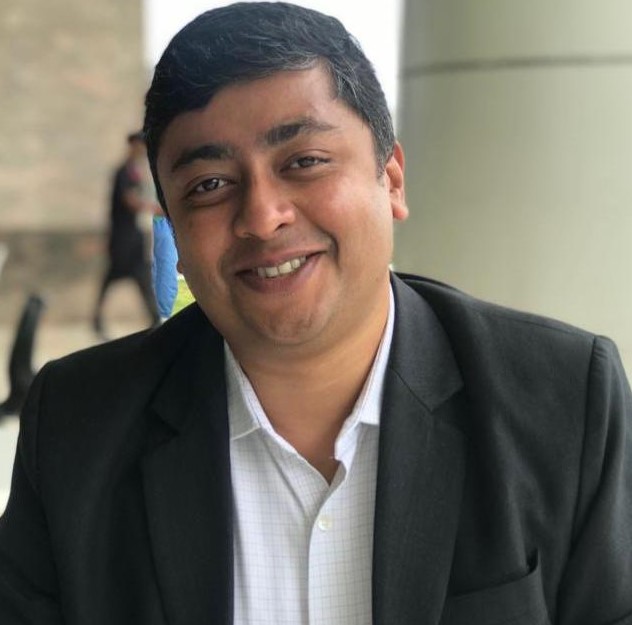 I have learnt a great deal about how to ensure limited resources and constraints of time and manpower never detract from the quality of work delivered, while always working silently and diligently in the background to ensure better resources are aligned for the team. Mr. Arka Bhattacharya Director - External Relations at GITAM Deemed University
I had the great fortune of working directly under the guidance of Dr. Prasad Khandekar. It was a unique privilege to work under the guidance of Dr. Prasad Khandekar and Prof. P . Subrahmanyam, as part of a three member key committee working closely with a very large team of Senior Faculty Members and University Leaders to build and revitalize MIT World Peace University's ( MIT Group's Kothrud Campus had recently been granted University status by the Maharashtra govt.) Industry Academia Collaborations Committee, and I will always remember all the professional wisdom , guidance and insights they shared with me during my stint there. Managing an extremely large team of Senior Faculty Members and ensuring that MIT-WPU made a mark in its industry linkages was a thrilling task and there were many occasions where the sheer daunting nature of the task was made enjoyable only because of Sir's single minded focus on the next immediate steps that would move us further along than where we were the previous day. No matter how complicated or how challenging the environment , he was always able to maintain a clarity about where our efforts should be focused and directed next. I couldn't have asked for a better mentor and I am deeply grateful to Khandekar Sir not only for all his professional guidance but even more so for the immense love and deep friendship that he personally extended to me. I consider him a truly exceptional leader and motivator, and I wish to extend my deepest gratitude and thanks him!
Prof. Dr. Prasad Khandekar, a visionary academician, beloved administrator who leads a team from front, with global dreams & action. Dr. Shailesh Kulkarni Professor and Head (Electronics and Telecommunication Engineering)
Vishwakarma Institute of Information Technology, Pune
He is a practitioner, who strives & strikes to bring in quality in engineering education with the blend of industry or institute of repute in various dimensions well ahead of time. Few initiatives worth mentioning are internships, projects, industry allied laboratories, academic programme collaboration in and abroad, that compliments students and faculty to be frontier in the technology domain.
I had an opportunity to work as a colleague at Vishwakarma Institute of Information technology, Pune. During these 07 years of co working and 05 years with his leadership in the department of E&TC engineering, many aspects of academic and administration were very clear. His zeal towards practicing processes for continual quality improvement through imbibing team spirit is incredible. All these resulted into tangible benefits such as NBA accreditation and other approvals from apex regulatory bodies.
My best wishes to him for all future endeavours in personal and professional life.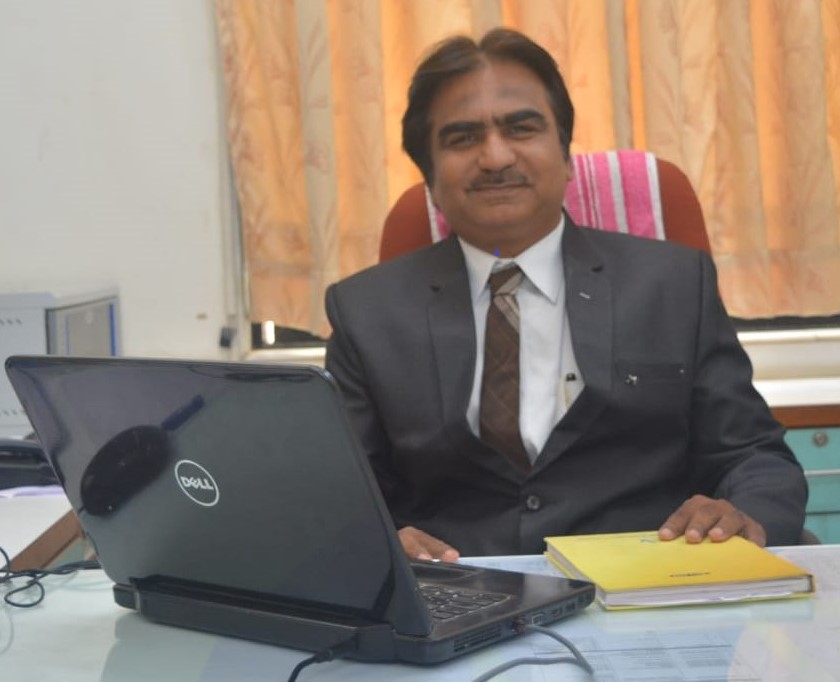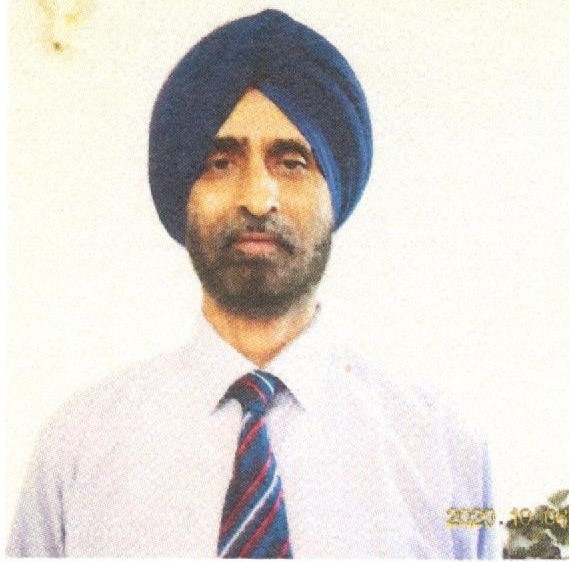 He is a committed teacher, researcher and an academic leader. Mr. HS Jatana Group Head - Design & Process Group
I know Prof Prasad Khandekar since 2013. I was the resource person to deliver a talk on VLSI Design in a faculty Training program organized by him. I found him to be an energetic leader who always look for opportunities to give right and relevant exposure to his faculty and students. Looking at his deep interest in Low Power VLSI Design, I proposed him to get his own digital logic style chip fabricated in Semiconductor Laboratory, Chandigarh. He and his team completed the transfer of his design on our technology under my guidance and we fabricated the design successfully. The chip was tested and characterized and meet all the Targeted Specifications and Functionality. I am also delighted to know that Prof Khandekar is granted the patent for his unique logic style. I have witnessed his professional career growth and he rightfully deserves the position he is currently occupying as Dean of Engineering.
I wish him all Successes in his future academic, research and managerial endeavors.
Brig Rajesh Kumar Sachdava
Commander